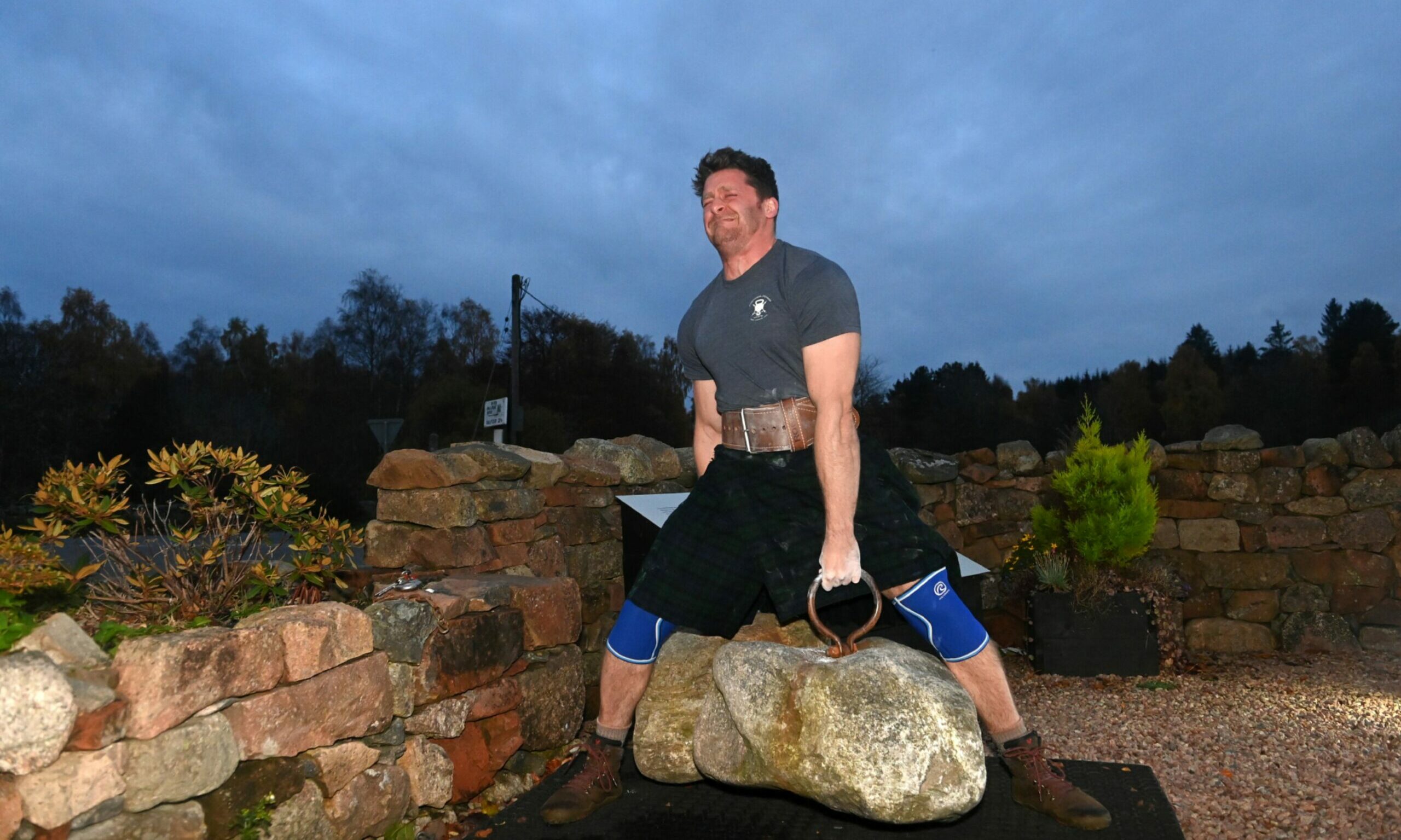 Army Captain Successfully Raises Legendary Dinnie Stones For Veterans' Charity
An army captain successfully lifted the Dinnie Stones in Potarch this afternoon, joining a list of less than 200 people who managed to manage the feat.
Captain Guy Holder-Williams of the Yorkshire Regiment, who joined the army in 2014 and has served three tours, including two in Afghanistan, managed to lift the two giant 733-pound granite boulders.
He challenged himself for this feat of strength as a fundraiser for the veterans' charity, Combat Stress, and to raise awareness of the unseen burden of mental health issues on serving personnel and veterans. fighters.
Judged by the guardians of the stones, Captain Holder-Williams, who weighs 180 pounds, lifted the stones using the iron rings attached to them, in what was his first ever strength challenge. He only started training for weightlifting events in the summer.
World record attempt
Today's event was part of a world record attempt for the most people to lift the stones in a single attempt, with a total of six people trying, but they failed to to beat him.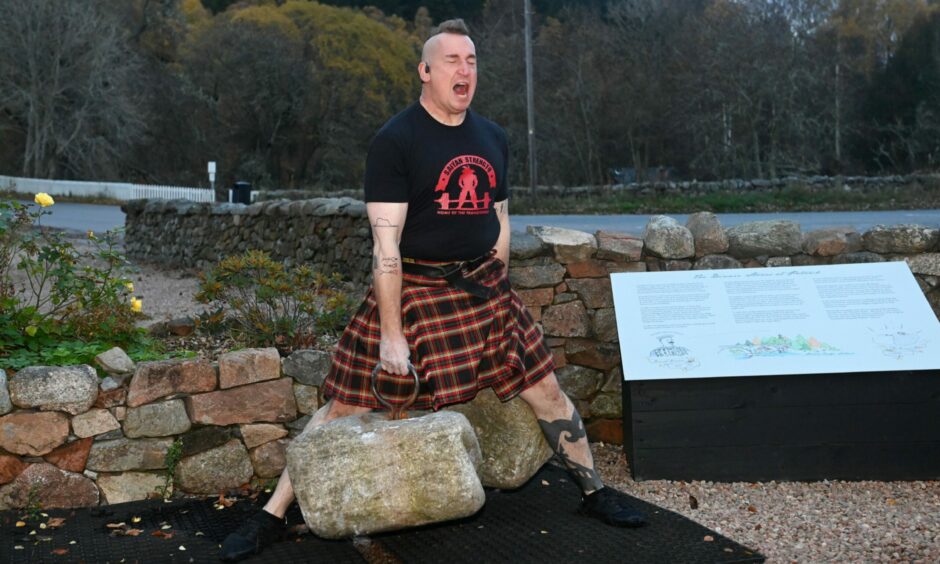 The challenge, normally undertaken by strongman competitors, began in 1860 after legendary Scottish strongman Donald Dinnie carried the stones across the full width of the Potarch Bridge, which took until 1973 for someone takes up the challenge.
Since then, more people have successfully climbed Mount Everest without oxygen than lifted the Dinnie Stones.
"Supporting military personnel and veterans is really important to me"
Captain Holder-Williams, who is set to leave the military and return to civilian life, said: 'I grew up watching the world's strongest man and always liked the idea to undertake my own feat of strength.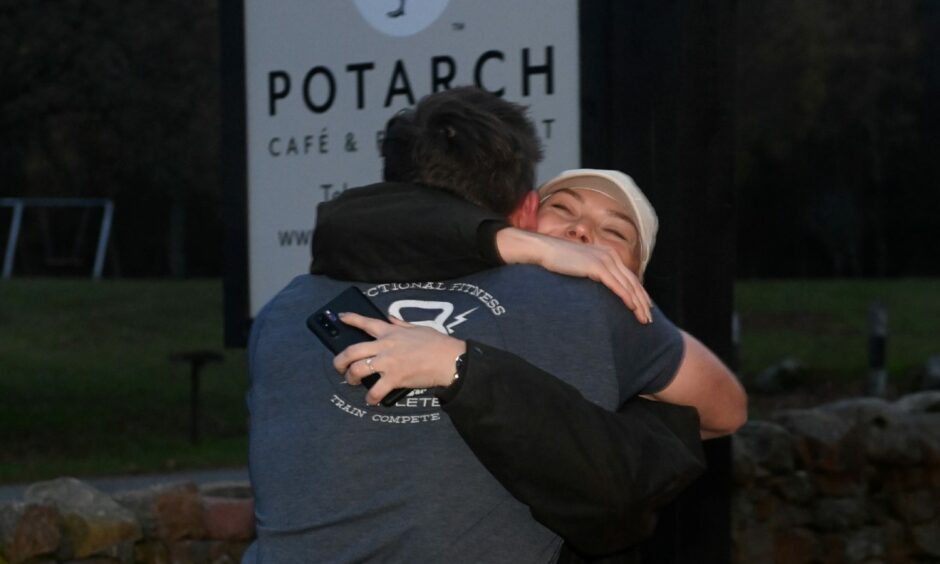 "I loved the history that the Dinnie Stones and Scottish stone-lifting in general are steeped in, and the idea that one day my children might be able to try and take on them too.
"For me, the weight of the stones is symbolic of the weight felt by people with mental health issues and that's what I wanted to support in Combat Stress.
"Supporting military personnel and veterans is really important to me and I hope I can raise awareness and funds to support them."
Already subscribed? Login
[Army captain successfully lifts legendary Dinnie Stones for veterans charity]
[[text]]