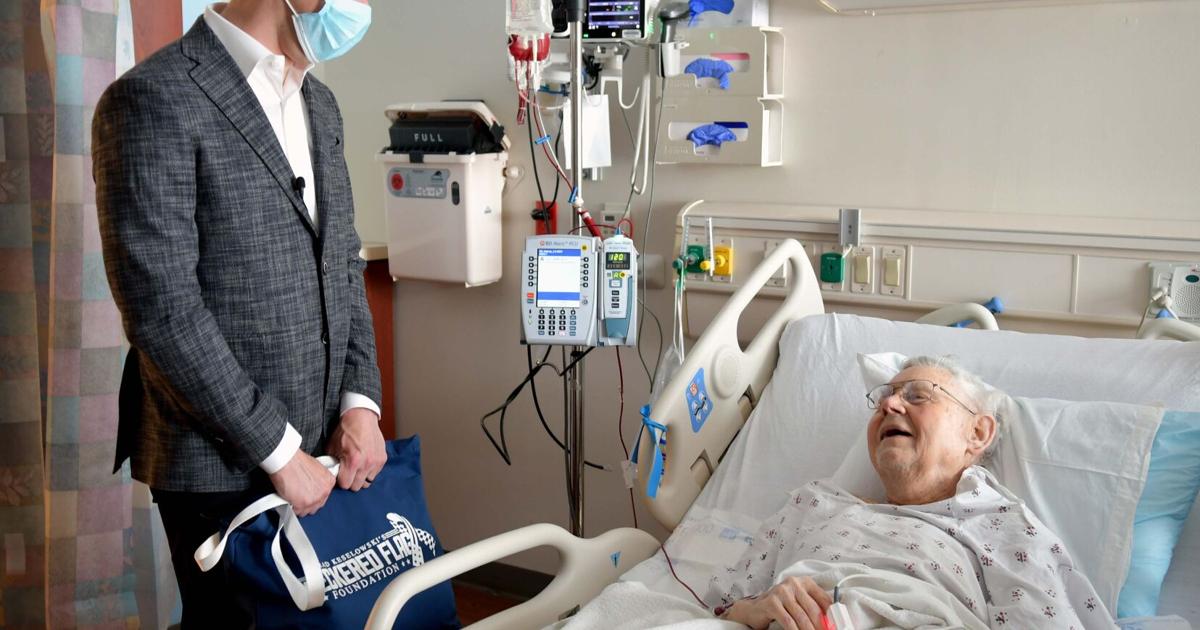 Atrium Health Cabarrus and Keselowski Partner for Veterans Program | Local News
According to staff reports

The Cabarrus Healthcare Foundation received a second-year Checkered Flag Foundation grant from NASCAR driver Brad Keselowski, which will continue to fund the Veterans Recognition Program at Atrium Health Cabarrus.
During a presentation Thursday at Atrium Health Cabarrus, the Keselowski Checkered Flag Foundation presented a check for $114,350 to the foundation and hospital management to continue supporting the program. Since the program's inception, the Checkered Flag Foundation has donated a total of $158,009.96.
Launched in early 2020, the program was born out of a need identified by a caring, engaged and dedicated nurse who wanted to recognize veteran patients. Like the Checkered Flag Foundation, Atrium Health Cabarrus wishes to continue to honor and assist those who have greatly sacrificed for our country through the creation of the Veterans Recognition Program.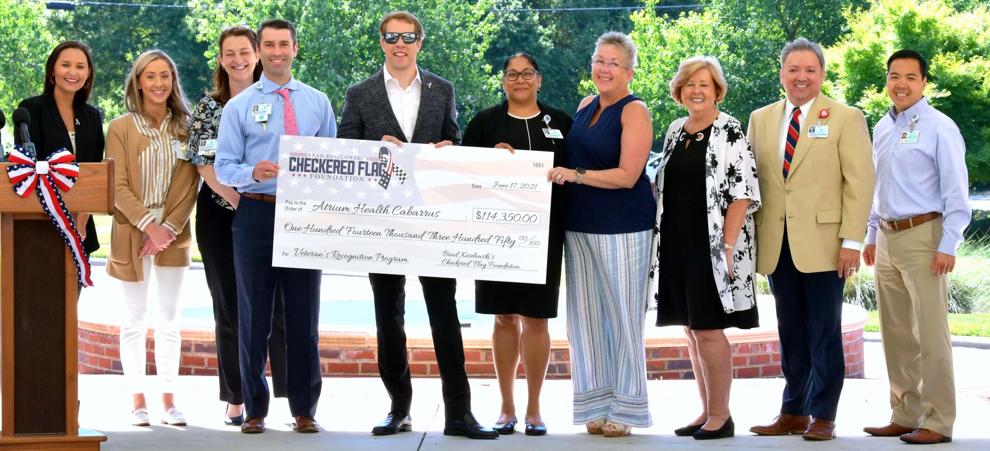 Asha Rodriguez, Facility Manager and Vice President of Atrium Health Cabarrus, said, "This program would not have been possible without the support of Brad Keselowski's Checkered Flag Foundation. Brad is a huge supporter of all veterans, and all the pieces of the puzzle fit together perfectly, creating this incredible partnership to support and recognize our veterans who come to our hospital for their medical care.