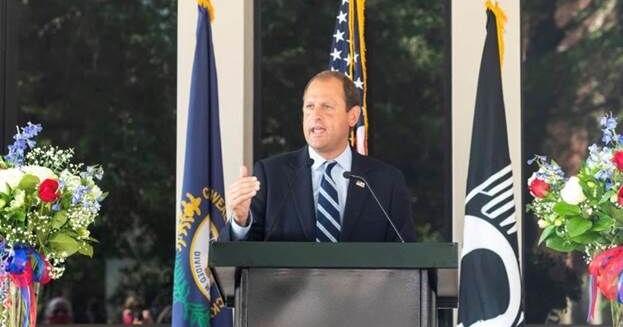 Barr Announces Federal Grant to Establish New Veterans Program at EKU | New
US Congressman Andy Barr (KY-06) announced Tuesday that Eastern Kentucky University will receive a federal grant of $1,437,685 to establish a VUB (Veterans Upward Bound) program.
According to a statement, EKU will receive $287,537 per year for the next five years to implement the new program.
VUB is a federally funded outreach program designed to prepare eligible low-income first-generation veterans to enter post-secondary education.
Currently, there is only one other university with a VUB program in the state.
Officials said EKU would use the funds to provide free services including support, books and instruction to 125 veterans on an annual basis.
Barr advocated for EKU's grant application through a letter of support to the US Department of Education.
"EKU's tradition of promoting educational and career opportunities for our veterans is second to none," Barr said in a statement. "The new VUB program will allow EKU to expand the university's footprint in the veteran community and ensure that more veterans can make the smooth transition from military service to civilian life. I am delighted that EKU received this grant and look forward to seeing its impact when the program is fully implemented. »
"As one of the top three veteran schools in the nation, we are proud to continue to support our veteran population with additional help through the Veteran's Upward Bound program," said the president of EKU, David McFaddin. "With the help of Congressman Barr and his team and the leadership of our Director of the Office of Military and Veterans Affairs, Barbara Kent, this injection of funds will ensure our ability to continue to increase our support for men and women who have served our country."