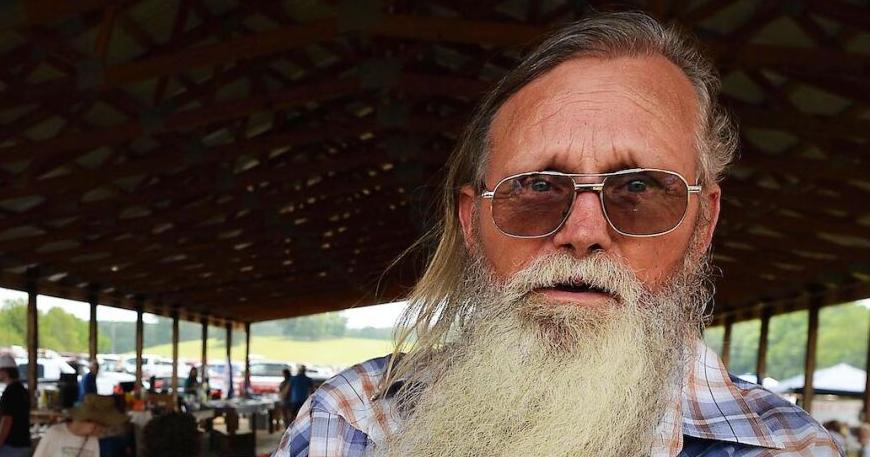 Busy day benefits veterans' charity in Eastaboga | Calhoun County
ESTABOGA — A car show, barbecue contest, music, food vendors, a trade day and a job seeker or two rounded out the show at Combat Park in Eastaboga on Saturday, as the Alabama Vet Fest drew hundreds of people to benefit the nonprofit Wounded Warriors of Alabama.
Bill Williams, CFO of Wounded Warriors, said the event drew more than 2,700 people.
He said for every dollar raised on Saturday, 91 cents goes to Wounded Warriors.
"I think we were really busy today, every aspect worked really well," Williams said.
U.S. Senate candidate Katie Britt showed up to vote ahead of Tuesday's Republican primary. Britt takes on challengers Mo Brooks Jr. and military veteran Mike Durant.
A brisk breeze swirled, carrying the aroma of barbecue, as festival-goers gathered to take photos and talk to the contestant.
Britt said if she makes it through to a possible runoff, she hopes to get former President Trump's endorsement.
"We are working hard to win the support of every Alabamian and certainly hope this wins the support of President Trump as well. We are proud, my husband and I, to have voted for him every time he was on the ballot, I had the opportunity to work on his policies," Britt said.
Britt said "everything" in the country is going in the wrong direction.
"So whether we're talking about the border overseas or here at home, the list of things in this country that need to be reversed is endless," Britt said.
Britt said people she spoke to recently on the campaign trail want energy independence and have expressed concerns about inflation.
Britt said she thinks it's time to open up federal lands to oil and gas leases and complete the Keystone pipeline. (About 8% of the Keystone XL pipeline has been completed and the project has been abandoned by its developer, according to a Wikipedia entry on the subject.)
"Allow us to use our natural resources to drive down the prices of everything from pumps to groceries and everything in between," she said.
"Inflation is hurting hardworking Alabamians, it hurt our elders first, they saw and felt the pinch before anyone else, they worked their whole lives to save so they could enjoy their little ones -kids or enjoying their retirement, they need to get back to work," Britt said.
Britt then visited vendors in one of the trade day pavilions. One such salesman, Ronald Vinyard, 59, sold CB radios. Vinyard, who said his CB handle is "Cobra," said he was going to vote on Tuesday because it's "the American way."
Vinyard said he was unsure who he would vote for on Tuesday, but like Britt, he is worried about the direction the country is headed.
"It's going downhill, the economy is going crazy, you don't know who to trust anymore, that's the biggest problem," Vinyard said.
Talladega County Sheriff Jimmy Kilgore is up for re-election and he's set up a booth at a lodge to escape the heat of a summer sun.
Kilgore said he would vote on Tuesday.
"I'm not happy with the things that are happening nationally and I think we have a chance to make an impact for change and I'm going to do that and also being on the ballot I'm going to vote for Jimmy Kilgore ," Kilgore said.