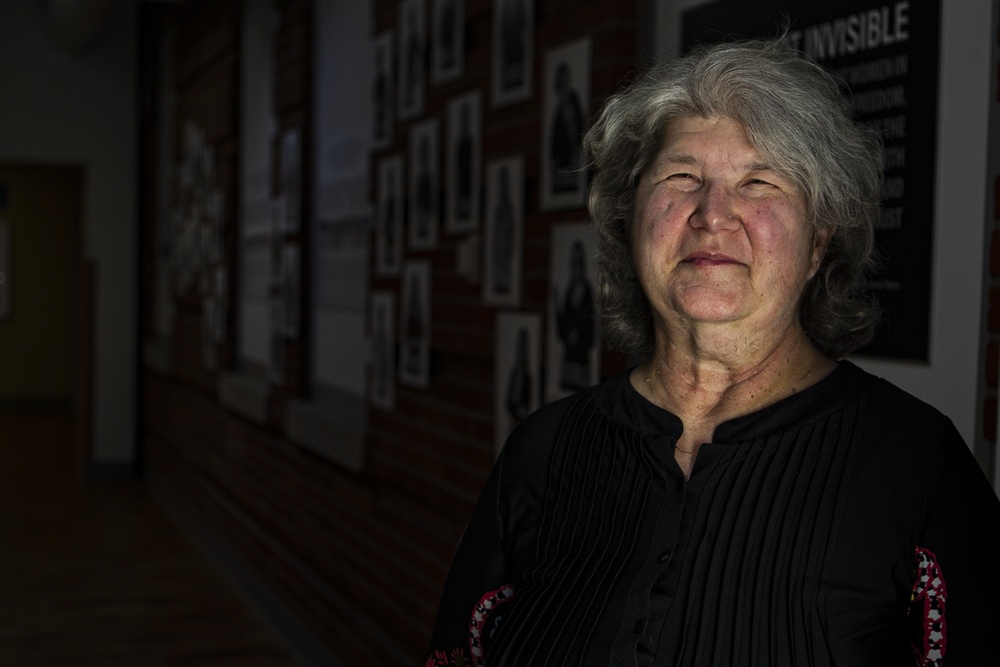 DVIDS – News – At Roseburg VA, the growth of the female veteran program is a "paradigm shift"
Today, as the female population continues to grow in the military ranks, especially those who have served since 9/11, the result is a surge of female veterans entering the Veterans Health Administration and the Department of Veterans Affairs, after service. Women are the fastest growing veteran population, with about two million nationwide in 2020, according to VA projections.
With the growing population of female veterans comes health care challenges unique to them, and the Roseburg VA Health Care System (RVAHCS) strives to stay one step ahead. A full complement of providers – a medical director of women's health; a women's health program manager; and a Female Veteran Nurse Navigator – were recently added specifically to meet the health care needs of female Veterans in Southern Oregon.
"At every VA medical center nationwide, a female veteran program manager is assigned to assist female veterans," said Jessica Burnett, licensed clinical social worker and female veteran program manager here. "The Women's Veterans Program Manager can help coordinate any services women may need. Services include primary care, pregnancy care, psychiatric care and sexual abuse counseling, inpatient medical and surgical care, programs for homeless women, and quality of care issues.
The Female Veterans Program is a team effort to meet and improve access to care specific to female veterans, according to Burnett, whose daughter also serves in the Navy.
"The Medical Director of Women's Health and the Manager of the Women's Veterans Program work collaboratively to provide quality care throughout our [area]. Women's Health is responsible for developing and implementing health care policies for female Veterans. Women's Health's mission is to ensure that all female veterans receive equitable, high quality, and comprehensive health care services in a sensitive and safe environment at all VA facilities.
At Roseburg, many employees, from front-line vendors to administrative staff, are veterans themselves. There is a personal investment in actively partnering with Women Veterans Program providers to help build a strong program for current and future women Veterans.
"Female veterans are a growing population in the military, resulting in more and more female veterans," said Erin Malaythong, an Army veteran and native of Eugene, Ore., a former combat medic who has served for seven years. "For this reason, female veterans should have the same access to care for preventive and acute gender-specific medical conditions.
About 30 percent of all VA employees are veterans. So it makes sense that many female veterans choose to continue serving their siblings who seek services and treatment at the VA, said Malaythong, a registered nurse at the Eugene VA Clinic.
"I missed the camaraderie the military provides, so I thought, 'What better way than to immerse myself in this culture and with those who served.' I also wanted to give back, in a way, to a system that has given me so much.
According to VA projections, Oregon is home to some 25,600 female veterans in 2020, and that number is expected to grow over the next decade. In the Roseburg VA area, the average veteran population is as high as twice the national average. According to Jonathan Barber, nurse practitioner and medical director of women's health here, the foundation for meeting the needs of female veterans in the future is being laid.
"Until recently, the military was a male-dominated institution," said Barber, a native of Buffalo, New York. "With the influx of women entering the military and later becoming veterans, we need to change our old way of thinking and treating patients. Treating women brings a paradigm shift.
For Barber, who recently assumed the position of program director after eight years with the VA, the female veteran program here gives voice to the small but growing population – female veterans have been, for many years, underserved with gender-specific health care services. As the program here will continue to grow, Barber points to the services currently available — military sexual trauma treatment and counseling, maternity care, mammograms, advanced breast and gynecological care — as a starting point, but not an end goal. As the Female Veterans Program evolves, female Veterans need to feel empowered and know that their voice is heard.
"It's our job here at the VA to be ready to meet the growing needs of this population," Barber said. "These women have [placed] their lives are at stake for our country, it is our duty to provide them with quality, holistic and comprehensive health care.
In addition to female veteran-specific health care services, another challenge is simple recognition. Almost since the founding of the US Army in the 1770s, the military was the domain of men. It was only after the Second World War that women began to serve on a permanent basis – the Women's Armed Services Entry Act was not signed until 1948 – a relatively short period considering the long history of the armed forces. While stereotypes about how veterans look are changing, some female veterans still struggle to be recognized, according to Sandy Markert, a former Navy member and current chief of health administration services.
"I have a sticker on my car that says 'Navy Veteran,'" said Markert, who was born in Vietnam to an American serviceman and has worked with the VA since 2006. "When I go out with my husband, people come stand up and thank him for his service, he's not a veteran.
But as the "face" of the veteran population changes, so too do the services available to female veterans, and for the better, according to Markert.
"When you join the military, you are indoctrinated in camaraderie and the true sense of esprit de corps. To me, serving other veterans is just an extension of that loyalty and camaraderie," Markert said, "The military has changed, and so has our veteran population. Now more than ever, female veterans are seeking care, and sometimes that care is gender-specific. And those services weren't always available — I'm very happy to see that change.
Army veteran Evelyn Coble echoes that sentiment. Coble, who served eight years in the Army supply chain, has been with the VA for 28 years and is currently the RVAHCS system overhaul coordinator. She joined the VA out of college for practical purposes – "I joined because I needed a job," she said – but stayed out of love to serve the community veterans. For years, she saw many surprised faces when she told people she was a veteran. While many may still frown at his veteran status, the cases are dwindling, she said.
"Years ago, I would have said that female veterans face issues of acceptance and respect from male servicemen," Coble said. "There are still a few surprised faces when I say I'm a veteran, but it's becoming less common."
And for Coble, who grew up in Roseburg, the VA should be the first choice for health care for all veterans.
"The VA is ahead of the curve in providing comprehensive, comprehensive care for men and women," Coble said. "Clinical (and non-clinical) personnel understand the specific challenges women have faced in the military. It wasn't just a job and those who don't see veterans every day don't understand.
Female Veterans who wish to receive VA care should contact the Female Veteran Program Manager at 541-440-1000 Ext. 41326 or call 1-855-VAWOMEN (1-855-829-6636).
The point of contact for this release is Tim Parish, Public Affairs Officer, Roseburg VA Health Care System; timothy.parish@va.gov; 541-440-3026.
| | |
| --- | --- |
| Date taken: | 13.07.2020 |
| Date posted: | 13.07.2020 17:23 |
| Story ID: | 373829 |
| Location: | ROSEBURG, OR, USA |
| Hometown: | BUFFALO, NY, USA |
| Hometown: | EUGENE, OR, US |
| Hometown: | ROSEBURG, OR, USA |
---
| | |
| --- | --- |
| Web views: | 311 |
| Downloads: | 0 |
---
PUBLIC DOMAIN


This work, In Roseburg VA, the growth of the female veteran program is a "paradigm shift"by TT Parishidentified by DVDmust follow the restrictions listed at https://www.dvidshub.net/about/copyright.