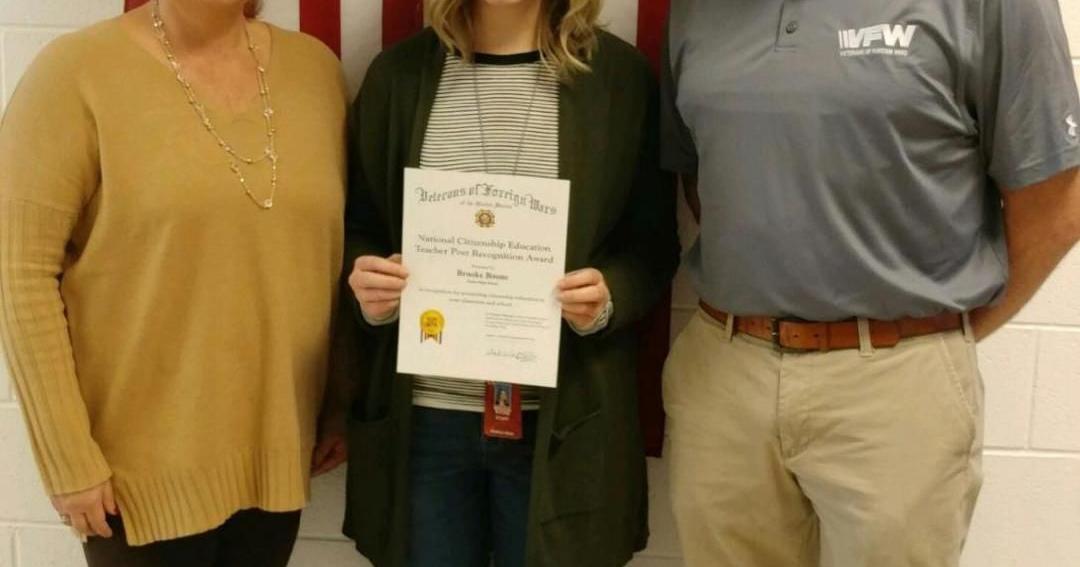 Elizabethton VFW Post Commits to Veterans and Community Service |
ELIZABETHTON — In October, the Johnson City Press ran a sad story about a local Veterans of Foreign Wars post (post 9629) returning its charter to national headquarters because its few remaining members were all in their 90s.
It's a much happier story from another local VFW station, station 2166 in Elizabethton, which is fighting hard to stay relevant not just to its members, but to its community and to the next generation.
For many decades after World War II, post 2166 provided many leaders for local veterans' activities. But as World War II and Korean War veterans continued to age, the need to pass the torch became apparent. This torch has now been placed in the hands of Andy Wetzel.
Wetzel is a professional firefighter with the Elizabethton Fire Department, where he is the fire chief of the Green Turn Battalion. He also recently retired after 27½ years with the United States Marine Corps Reserve. His service included two tours in Iraq.
He was also recently encouraged to take over as post commander after the previous post commander was posted to Germany.
Wetzel is just one of many energetic and dedicated people who have recently joined the job and are committed to improving it.
After years of deferred maintenance of the building, the young veterans are now at work, cleaning, painting and repairing the pole. Work continues, both inside and out. This is especially important on the side that faces the Watauga River.
Not only does the cleanup of weeds and brush on the bank provide a nice park for veterans and their families to enjoy VFW outings along the river, but since the post is just downstream from historic Sycamore Shoals, where the Overmountain Men gathered for the Battle of Kings Mountain during the Revolutionary War, the historic site should be maintained.
While maintaining ownership of the position is important, Wetzel said the VFW has two primary missions. The first and most important is working for veterans and ensuring that the nation's obligations to its veterans are met.
Wetzel said the second mission is community service, specifically supporting public education.
Wetzel and other VFW members frequently visited county schools to honor teachers and students with VFW awards for outstanding scholarship.
Some of these recognitions include teacher of the year awards. These were divided into primary teachers (grades 1-5), middle school teachers (grades 5-8) and secondary teachers.
This year's Teacher of the Year awards went to: Melissa Campbell Garant of Hampton Elementary School, for the Elementary Teacher Award; Dawn Taylor of Central Elementary, for the college award; and Brook Boone of Unaka High School for the High School Teacher Award.
One of the VFW student prizes was the Patriot's Pen. The award was presented to Erick Trejo of Keenburg Elementary.
Another student award was Voice of Democracy. The awards were presented to Daleigh F. Stapp, a ninth-grade student at Happy Valley High School; Fall Queen, a senior at Happy Valley High School; and Gabriel Allen Bowman, a ninth grader at Happy Valley High School.
Post 2166 is named after Lynn H. Folsom, a headstrong lieutenant who took command of his company from the 30th (Old Hickory) Division in the closing days of World War I as the last officer standing. He was on his feet despite a painful injury sustained a few days earlier.
He continued to run the business until he was relieved. For his performance, he received the Distinguished Service Cross. It seems that the members of the 2166th remain just as stubborn about maintaining VFW missions.