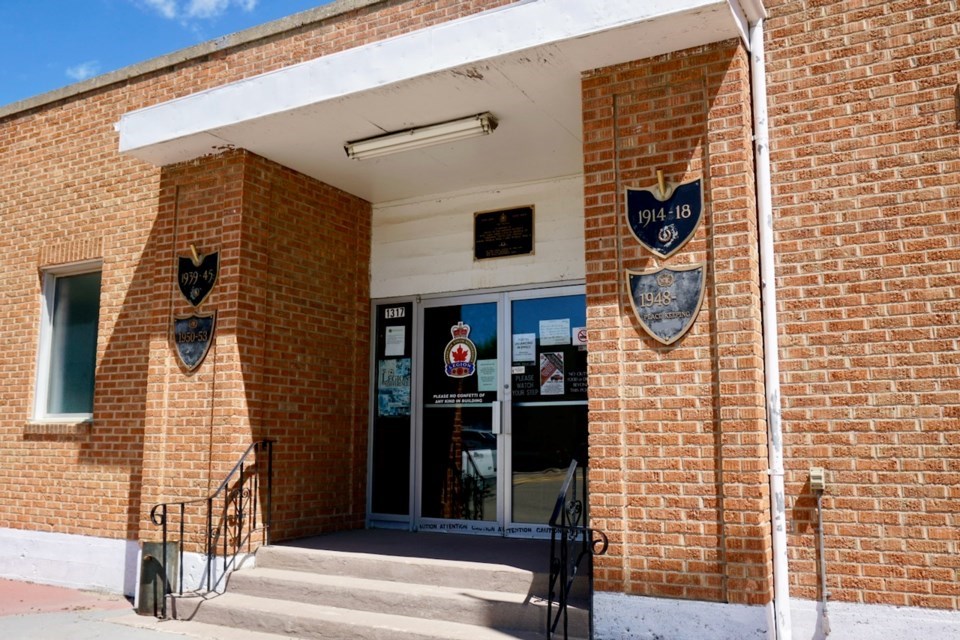 Legion seeks to expand homeless veterans program to Wellington County and Guelph
Over 980 homeless veterans have been identified in 184 municipalities across the province since the program began in 2009
WELLINGTON COUNTY – The Royal Canadian Legion Ontario Command Homelessness Program for Ontario Veterans is finally expanding its program by forming regional committees across the province, including one in the Wellington County and another in Guelph.
The Legion program Operation Leave the Streets Behind has been serving homeless veterans across Ontario since 2009. The program aims to end homelessness among veterans.
"When a homeless veteran is identified, we ask them to complete the relief and release request form. Once completed, it is sent to Veterans Affairs to verify that the applicant has served in the Canadian military. This form allows the Legion and VAC to access information to better understand their current situation," explained Dave Gordon, Chair of RCL Ontario Command Homeless Veterans Committees.
"Once completed, the legion will determine what the veteran's immediate needs are and take appropriate action to meet those needs such as food, clothing or housing."
RCL Ontario Command provides gift cards from Walmart, Tim Hortons or a local food store, housing and rent payments to meet immediate needs. They work alongside the 395 Legion branches in Ontario to meet the needs of veterans.
For more than a decade, the program has helped more than 662 homeless veterans find permanent housing.
Over 980 homeless veterans have been identified in 184 municipalities across the province since the program began.
According to Mark Poste, Director of County Housing Services, five veterans are currently chronically homeless in Wellington County and are on the list of names.
Since the program began, however, there have been approximately 26 homeless veterans identified in the county.
"We have grown and moved forward since the launch of our program in November 2009, and periodically we have found the need for additional help and assistance," Gordon explained.
"Recently we looked back and wondered what we were missing and how we could expand the program or how we could involve local communities. So we started working with the Ontario Provincial Police and local municipalities and local legions to implement this program for veterans and their families.
Gordon explained that the next step for the Ontario Branch of the RCL is to create regional committees in local municipalities such as Wellington County and Guelph to further expand its homelessness program.
"If we are able to set up a committee on the ground in Wellington County, it means Ontario Command staff and working with local communities to educate them and help local veterans in homelessness," he said.
Regional committees have already been formed in Toronto, Kingston, Ottawa, Niagara Falls and London.
There are currently 393 Branches in Ontario and RCL Ontario Management wants to involve all Branches. Hence the need for regional committees.
A newly formed committee would ideally work with the county, as well as the police to identify ways to help veterans in need of support. Ideally, RCL hopes to have an area committee comprising one representative from each of the seven Legion branches in Wellington County.
Currently, the formation of regional committees for Wellington County, Guelph and other regions is in its infancy.
"Committees are still in their infancy. Right now we are creating the terms of reference and working with our partners. Once we're done, we'll send them out across the province," Gordon said.
To date, over $2.8 million has been disbursed from the Ontario Command Homeless Veterans Fund and over $100,000 from the Ladies Auxiliary. There has been no financial support from any level of government.