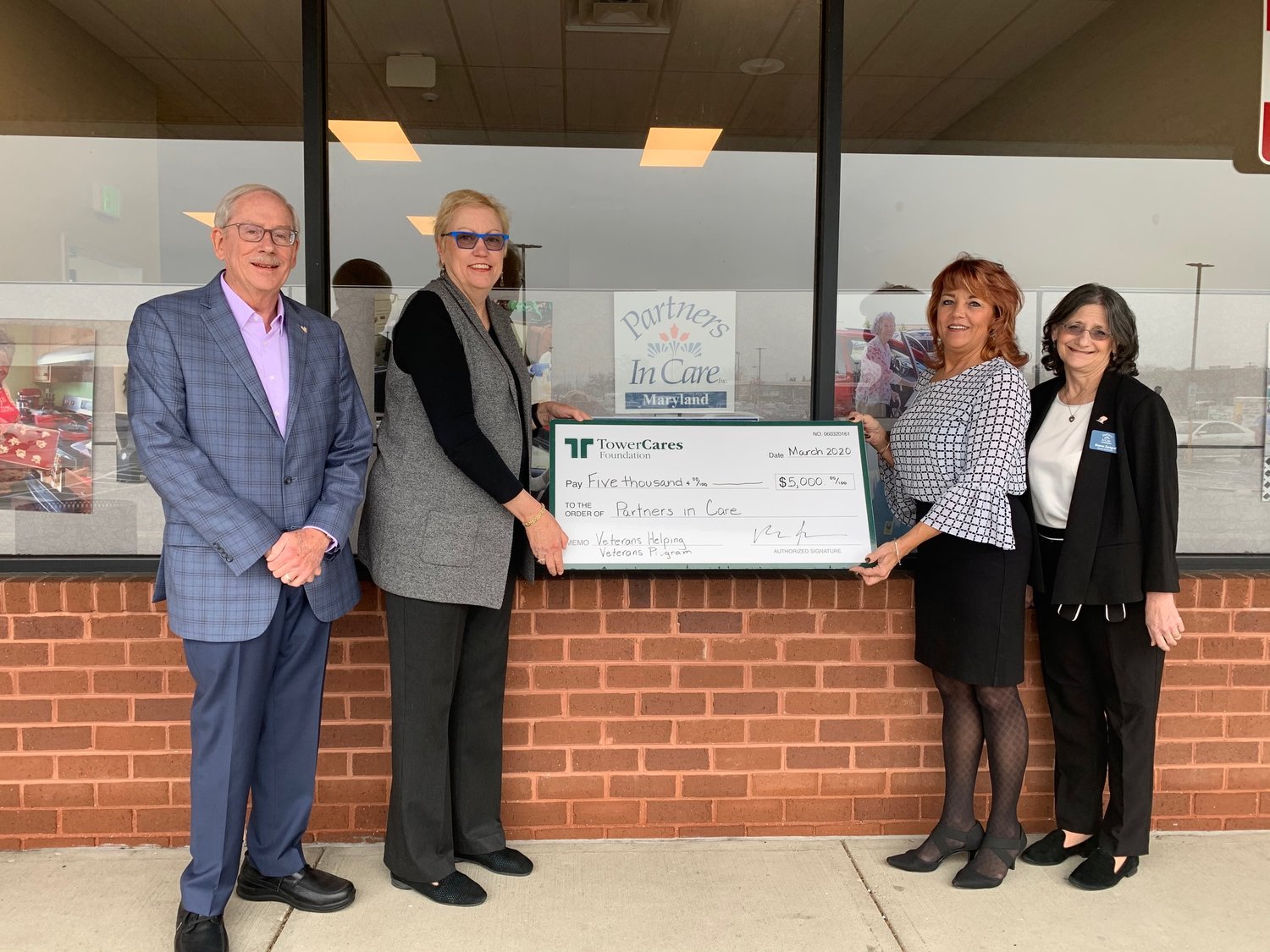 Partners In Care Launches Veterans Helping Veterans Program
By Laura McElwain Colquhoun
Partners In Care, the Pasadena-based nonprofit that helps seniors in Anne Arundel County, will soon launch a new program: Veterans Helping Veterans (VHV).
VHV is an extension of the services Partners In Care already provides. The new program will be for resident veterans only, and the volunteers in the program will also be veterans.
Partners in Care helps residents age 50 and older living in their homes. Volunteers are at the heart of Partners In Care's mission. "They never cease to amaze me," said Sharon Zentgraf, director of member care and primary contact for VHV.
Residents are offered one ride per week with a volunteer, to somewhere they need to go, such as doctor's appointments or the grocery store, or to somewhere they want to go. Partners In Care also offers social events and seminars on topics of interest to seniors, such as taxes.
Additionally, Partners In Care volunteers provide small DIY services to program residents, such as installing railings, changing light bulbs and hanging pictures.
Zentgraf explained that the VHV was born when veterans in their program requested services and seminars designed specifically for them. One of the areas Zentgraf said he can help veterans is providing the information they need to local and federal governments. "We can help them get through the red tape and put them in touch with the right people," she said.
The annual Veterans Day Ceremony that Partners In Care has hosted for many years will continue. VHV will also offer social activities exclusively for veterans.
Although the VHV has yet to officially launch, Partners In Care recently offered a seminar for veterans at last year's Veterans Day event. Midshipmen from the US Naval Academy in Annapolis spoke with veterans. Zentgraf said the program was "incredible" in how veterans and aspirants learned from each other and helped bring generations together. Zentgraf noted that most midshipmen couldn't imagine the experiences of older veterans until they spoke directly with them.
Zentgraf said having veterans volunteer for other veterans is an important part of the program. "There is a connection that none of us can understand," she noted. The VHV will help facilitate relationships with other veterans, which Zentgraf says is especially important as veterans age, as post-traumatic stress disorder (PTSD) tends to worsen with age. 'age.
There are currently 200 veterans enrolled in Partners In Care, and the nonprofit expects that number to grow or even double when VHV is fully implemented. Spouses of veterans can also register. As a result, they are looking for more veteran volunteers of all ages to participate.
VHV's launch date was recently postponed due to the coronavirus pandemic. To find out when the new launch date is, get more information about VHV, find out how veterans can sign up, or learn how to volunteer, visit www.partnersincare.org/programs or call the Partners In Care office at 410-544-4800 and ask about the veterans program.