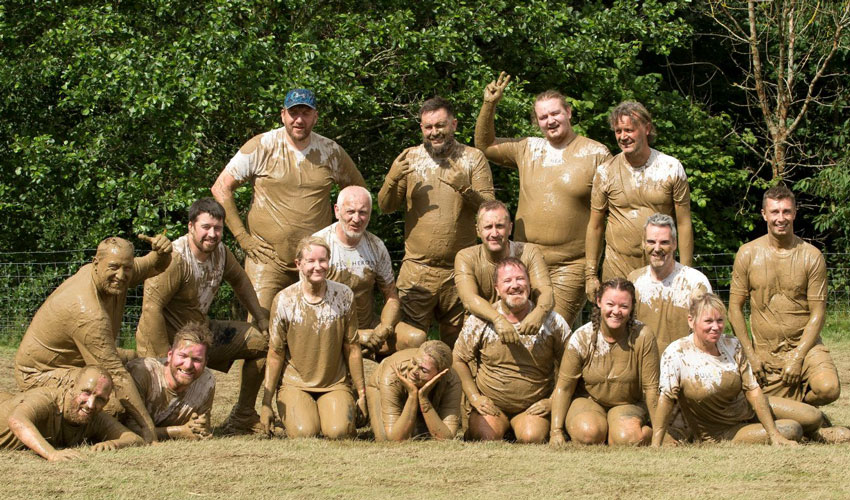 Quickline raises over £2,000 to support local charity for veterans
A fearless staff team of rural broadband specialists Quickline Communications have raised over £2,000 for the firm's chosen charity Hull4Heroes after taking on the infamous Tough Mudder Challenge over the weekend.
The charity, which will be supported by the company for the next 12 months, was chosen because many of the staff are veterans themselves or have family and friends in the forces.
A team of 20 people participated in the event on July 31 in Skipton.
Claire Hickey, Quickline's director of human resources, who also leads the company's charity committee, said:
"Hull4Heroes is a charity close to our hearts, so we're delighted to have chosen it as Quickline's Charity of the Year. We organized a series of fundraising activities – Tough Mudder is just the start – and what a start it was! Congratulations to everyone who participated and thank you to all the Quickline cheerleaders who also came out to support us. "
Hull4Heroes provides practical support to veterans and their families by creating homes and helping them with training and employment, to ensure that those who have served can more easily reintegrate into civilian life.
Veteran Alan Millband served in the Royal Corps of Signals for 10 years and saw service in the Gulf War, Bosnia, Cyprus, Northern Ireland and the United Kingdom. Now working for Quickline as Service Delivery Manager, he said:
"Having been in the armed forces myself, I know how important the work of Hull4Heroes is for veterans and I am honored to have been able to participate in Tough Mudder. Despite all the mud and obstacles, it was worth raising awareness and raising vital funds for such a fantastic cause.
Paul Matson, the founder of Hull4Heroes, said:
"We would like to thank Quickline for choosing us to be their charity. Getting out of the forces can be incredibly difficult for the military, and it's hard to tell your family about some of the horrors you may have seen during the war. With the Veterans Village, we are creating a safe space for veterans to thrive by providing homes, jobs and support on a scale never seen before. "
For more information about Quickline visit www.quickline.co.uk or call 01482 247365.
More information about Hull4Heroes can be found at www.hull4heroes.org.uk

More from HU17.net