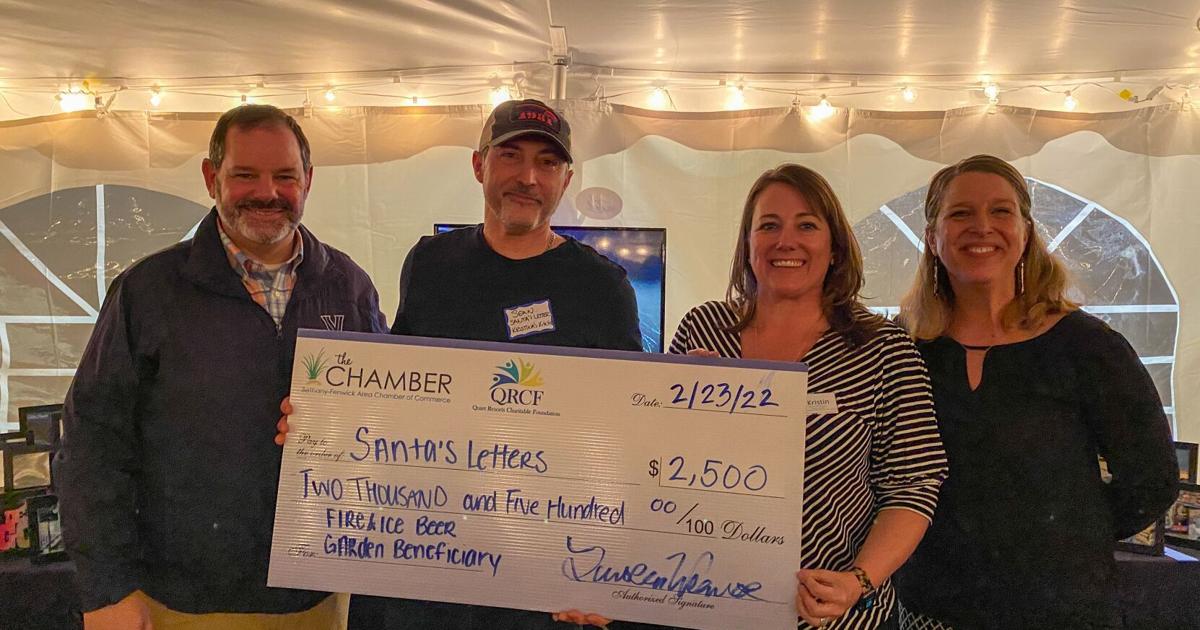 Santa's Letters Expands Efforts with Veterans Program | News
After a successful year of giving, the founders of the charity Santa's Letters are launching a new business – this one is designed to thank veterans by offering them special discounts at local businesses.
Sean and Kristina Malone of Dagsboro recently announced a new discount program, called We Salute You, through which veterans can get special deals at local restaurants and other businesses.
Sean Malone said he and Kristina are already offering veterans discounts at their Millville store, Kristina's Kitchen, and they want to encourage other businesses to do the same.
"We've wanted to do this now for a few years," he said.
Himself a veteran of Operation Desert Storm, having served eight years in the National Guard, including tours of Germany and Iraq, Malone said he wanted to find a way to thank all veterans. He added that "there are a lot of older veterans who would appreciate the help and support."
We Salute You has already recruited 43 area businesses to join the effort, said Malone, of Selbyville and Dagsboro in Bethany Beach. Participating businesses will display a logo in their windows, designed by Kristina Malone, identifying them as such. Cards will be distributed to veterans with the address of the Santa's Letters website, which will host the program. On the website, you will find a list of participating companies, as well as the discounts each company will offer.
"A lot of veterans tell us they would go more to places that participate more," Malone said.
Even customers who aren't veterans have told him they'll patronize businesses that support veterans by participating in an effort like the We Salute You program, he said.
The cards will be distributed by veterans' organizations, such as the Mason Dixon Post 7234 Veterans of Foreign Wars in Ocean View, and by Kristina's Kitchen. Veterans will need to present some type of military ID to qualify, he said.
Businesses of all types participate, "from tree services to restaurants," Malone said.
Even certain types of businesses that cannot offer discounts, such as insurance companies, will instead offer special item gifts to veterans.
Malone said he expects window decals to be in place and maps available within the next week. Meanwhile, the couple recently counted what Santa's Letters was able to do for the community last year, and the numbers tell the story.
To start, the organization raised $30,000 last year, up from $8,000 the previous year, Malone said. He attributed much of the increase to adding corporate sponsors, which they were able to do largely because they hired a fundraising/PR consultant this year. He said he and Kristina were also happy to have partnered with Selbyville's Communities in Action organization, which has a similar mission to Santa's Letters, and hopes to continue this partnership to achieve even more goals to help. the community.
In years past, most of the Santa's Letter contributions have come from fundraising for a spaghetti dinner, which they plan to do again in the fall.
This year, Letters from Santa Claus provided Christmas gifts and basic necessities to 126 children, 45 families and adults. In addition, they answered 355 letters to Santa Claus.
Next year, Malone said, "We hope to double the number of families we helped last year."
Upcoming fundraisers underway, he said, include a t-shirt logo contest that will result in the sale of t-shirts to benefit the organization, and a Shorebirds ticket program.