Southern Indiana Veterans Program seeking sponsors for benefit evening | News
NEW ALBANY — Kaiser Home Support Services' Liberty Place Veterans Program is looking for sponsors for its November benefit night.
The event raises money for the program, which helps veterans readjust to society.
Kaiser's general manager, Kelley Troutman, said they hope to have a total of nine sponsors at the Nov. 12 benefit. Three sponsors have already purchased tables.
"We are looking for sponsors who are demonstrably interested in our Liberty Place veterans program," Troutman said. "These sponsors would probably already know about our program and would be interested in helping the program and the good things we do there."
Sponsors who commit before Oct. 22 will be acknowledged in the pre-event press release, and all sponsors will be mentioned on social media and during the event, according to Liberty Place's press release.
VIP sponsorships can be purchased for $300 and include a table for up to six people that will be located in front of the stage, unlimited food and drinks, 30-minute early access and a meet and greet with the artists of the show. 'event.
Entertainment will include performances from Hush Harbor, 3 Days Under, Noble Road and David Sloan. There will also be giveaways and a raffle for about 10 grab baskets, which will be gift baskets with various themes, like movie night or home decor, Troutman said.
Tickets will be sold at the door for $10 or $15 per couple. The event will take place at the Kaiser campus at 2633 Grant Line Road at 7 p.m.
"The scholarship funds will be used only to continue the program as it is now, and perhaps in the future to expand the program that we have by perhaps offering life skills courses and things like that," Troutman said.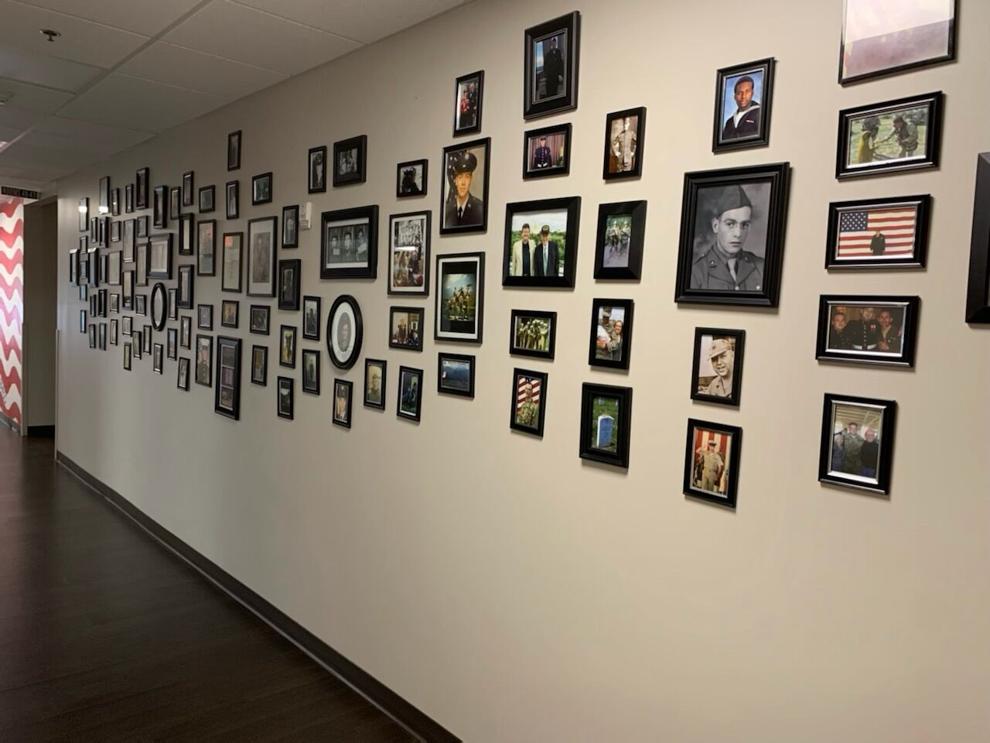 Liberty Place is a transitional living program that opened in 2019 as part of Kaiser Home Support Services. The program partners with the Southern Indiana Veterans Court to help veterans struggling with homelessness, substance abuse, substance abuse or mental illness or both, by providing an environment that allows them to recover and restart, says the press release.
"We want veterans who participate in the program to acquire or regain the life skills they need to restart in life and in the community. When they leave Liberty Place, we want them to be productive, positive members of the community," Troutman said.
One of the purposes the funds will be used for is accommodation and meals, which are included in the program for all residents. The facility can now see up to 16 residents at once, giving them each their own private living space. The facility is now full with about eight veterans on the waiting list, Troutman said.
Meals and snacks are also included in the program, as well as access to a gym, garden and outdoor area, laundry room and recreation/lounge area. There are also 24/7 residence support staff.
Veterans program manager Nicole McCollum said they received many donations, including food and some gym equipment.
Although residents are not expected to pay anything immediately at Liberty Place, when they reach a certain point in their treatment schedule, they will be required to pay rent. Troutman said it's a way to help them be more independent as they transition into society.
Troutman said they like for residents to be able to pay $800 a month, which includes everything, but the amount they're asked to pay is income-based.
"Generally most of them won't pay the $800 in there, so the funds we raise go towards that deficit," Troutman said.
McCollum said it usually takes residents 12 to 18 months to complete the program, but there is no set time frame in which they must complete it.
After residents complete the program, Troutman said many still need and use the support available to them at Liberty Place.
"We want them to be able, when they leave, to have access to their support groups and counseling and treatment services to help them continue to live safely and soberly outside of Liberty Place," said Troutman.
The benefit evening will be the first of its kind at Liberty Place, and Troutman said they were thrilled and hoped for a strong turnout.
The idea for the concert-style benefit was floated by Perry McDaniel, Kaiser's facilities manager, who is a bassist at Hush Harbor, one of the bands that performed at the event. Troutman said McDaniel is also a veteran, so he loved being involved with the project.
"We would like a large gathering of people just to see what the program is all about and to learn more about what we are doing for our veterans," Troutman said.