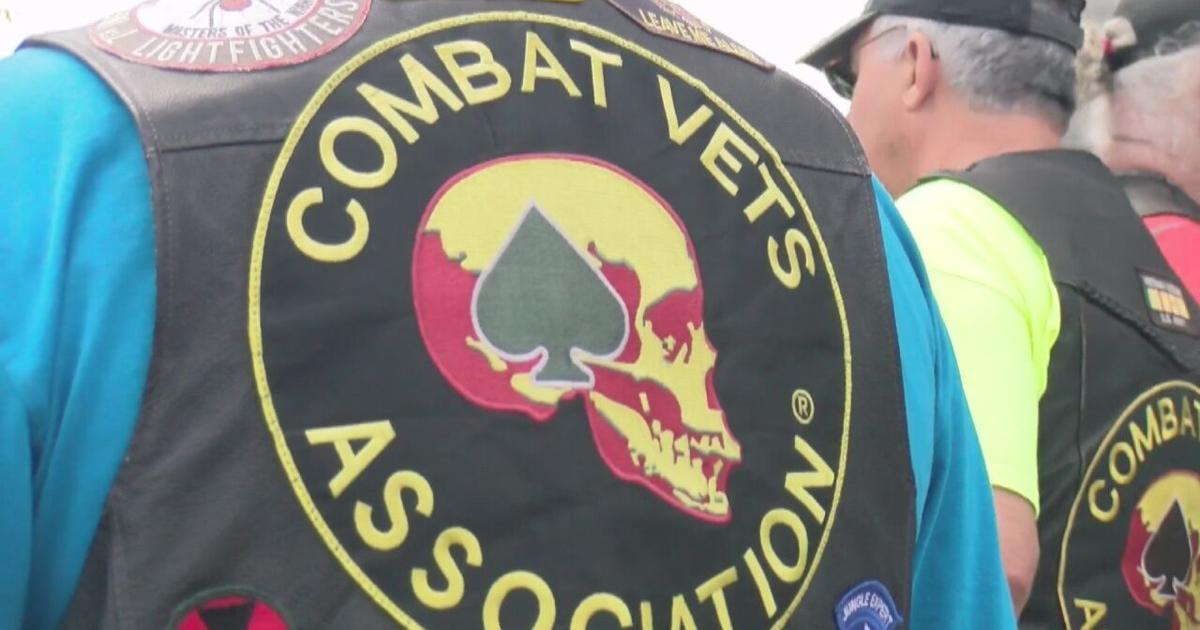 The LTHC receives a donation of two thousand dollars for the veterans program. | Local
LAFAYETTE, Ind. (WLFI) – After fighting for their country overseas, the Combat Veterans Motorcylce Association paid a visit to the LTHC in Lafayette to continue a fight at home. The fight for our homeless veterans.
"We'll pay the rent, their car insurance, their car payments and so on," said chapter general manager Mitch Wright, or simply by his street name, Porkchop.
The CVMA's mission is to help veterans in every way possible. When they heard about the LTHC veterans program, they stepped in to help. This took the form of a check for $2,000.
"22 veterans commit suicide every day, that's 22 too many. If these guys are able to help a veteran commit suicide, that's what we're looking for," Wright said.
Jamie Bolinger is the LTHC Veterans Program Case Manager. When the CVMA showed up, he was humble.
"And then come and give us a donation of what they did and…they said they wanted to continue to help us," Bolinger said.
Homelessness is a challenge for anyone who has to experience it. Bolinger says the unique situation veterans find themselves in makes the challenge even greater.
"For veterans in the homeless community…veterans know how to survive. If they're homeless, they won't ask for help," Bolinger said.
He feels honored to have a new partnership with like-minded veterans.
"They want to know what they can do to help, more than what they've done. You know they've done a lot all over the state, but for them to choose us and come here and hang out with me today, it was great to be able to talk to guys who understand the veteran community and what we need to do to end homelessness among veterans," said Bolinger.
On September 18, the local CVMA chapter will hold its biggest fundraiser of the year in Kokomo.