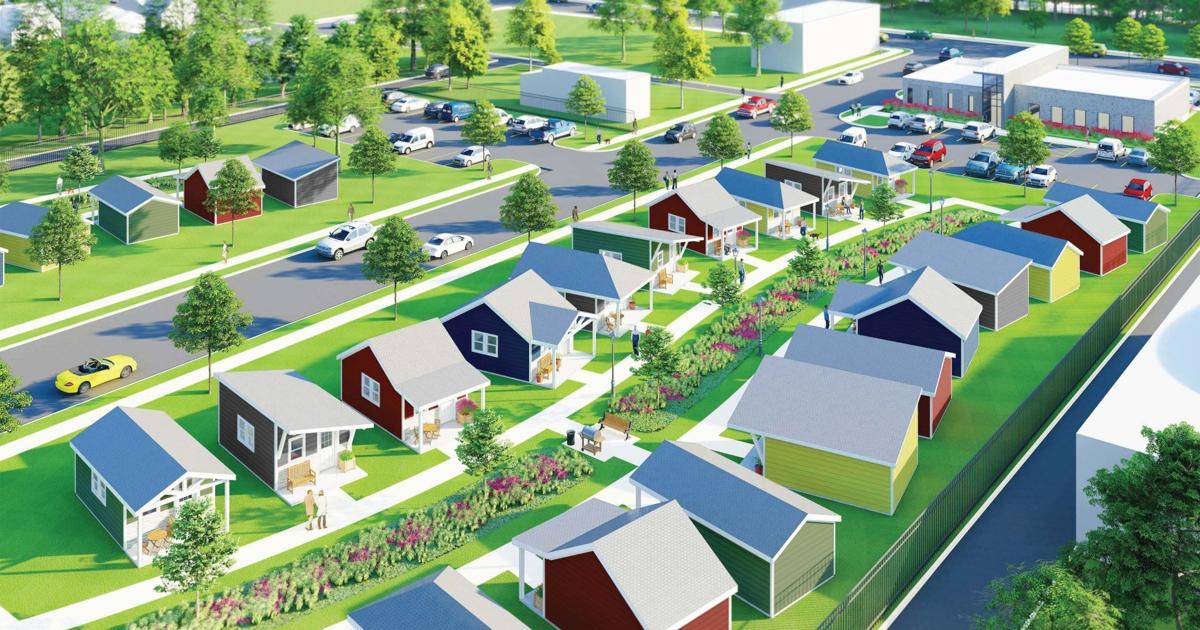 Veteran Community Project to Build a Village of Tiny Homes for St. Louis Homeless Veterans | News
Residents, organizations and businesses in the metropolitan area can contribute to the cause – from volunteering to help build the VCP village to sponsoring a tiny house.
"We build these villages with the help of the local community," says Kander. "I encourage you not only to donate, but also to help us swing hammers and paint."
The St. Louis campus is modeled after the organization's flagship property, VCP Village – Kansas City. In addition to St. Louis, VCP has pioneered a campus in Longmont, Colorado, and will expand to five other major cities next year, notes Kander, who joined the US military after 9/11. , rose to the rank of captain and served in Afghanistan.
"VCP villages are like a combination of a military base in Afghanistan and a startup in Silicon Valley," he says.
The project's results are remarkable, Kander says, noting that the VCP Village – Kansas City outreach center has served 4,100 vets since 2017, and more than 40 former homeless vets – about 77% of its residents – have transitioned to housing. permanent.
"Our metrics are pretty much unheard of in the roaming space," Kander says.
At the heart of VCP — a donation-funded, non-governmental nonprofit organization started five years ago by a group of combat veterans in Kansas City — is the way veterans are treated, notes Kander. "We don't treat these people like formerly homeless people – it doesn't matter if you've been living on couches for six weeks or on the streets for six years, you're treated like a service person," he says. "All of these veterans have encountered obstacles – it reactivates and reinvigorates a sense of dignity and pride to accomplish difficult things."