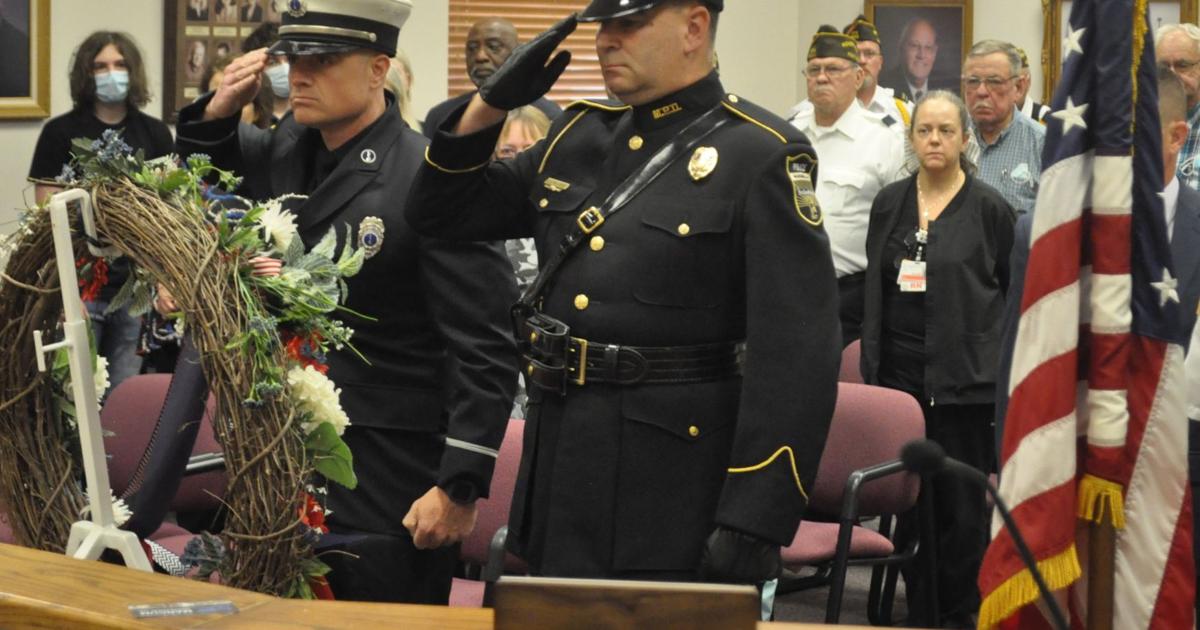 Veterans and Community Leaders Join to Honor Those Who Lost the Freedom to Defend | Local News
On a cloudy day filled with a touch of rain, dozens of local veterans were joined by friends and family at the Hopkins County Government Center to honor those who gave their lives in the name of freedom.
The weather forced the event indoors. It was originally scheduled to take place at the city's Veterans Memorial on Main Street.
Hopkins County Executive Judge Jack Whitfield, Jr. remembered last Memorial Day when there were just a handful of people in attendance, all wearing masks. He said that was when the world started fighting the war on COVID, although he doesn't like the term "war on COVID".
"I think they're doing our veterans a disservice," Whitfield said. "To those who fought and died for this country, to the men and women who stood up and mostly volunteered to put themselves in harm's way."
He said that while there are many halls of fame, there is none more important than the Veterans Hall of Fame.
Chief Warrant Officer Sam Adamy, stationed at Fort Campbell, told the audience that Memorial Day is a day to honor the brave men and women who have made the ultimate sacrifice to defend our freedom.
"Their cause was just, their total commitment, their memory will never fade," he said. "Our lives are their legacy."
Adamy joined the Army in 2001 and served 10 years as an Airborne Ranger. He took part in 16 deployments and was trained to control fighter planes and bombers.
Calvin Walker, a US Army veteran, said he remembered the ceremony last year and was so happy to see so many people attending this year.
"I'm happy to see people come in and honor the deceased," he said.
Walker was born in Hopkins County and has lived there most of his life. He joined the army in 1951 and was stationed in Korea in 1952 for 12 months. He spent 11 months on the front line in combat before being honorably discharged in 1953.
Although Walker had an injured leg and entered the venue in a wheelchair, when the flags were presented he made sure to stand with everyone.
"I honor the flag and I'm glad I got to do it," Walker said.
Madisonville Mayor Kevin Cotton asked the public to not only remember those who died, but also those who lost friends with whom they served.
"Today is a new day, as we move forward we remember those who lost their lives and sacrificed for our freedom," he said.