Veterans' charity and police join forces to tackle homelessness
In a unique partnership, Veterans Aid and the City of London Police have joined forces to identify and support veterans, men and women, who are at risk of becoming homeless.
Veterans Aid CEO Dr Hugh Milroy said: "This initiative aims to prevent homelessness among veterans, men and women. Across the country, there are very few real veterans sleeping on the streets, but we are not complacent and one day on the streets, for a veteran, is one day too many. A lot of time is wasted when well-meaning custodial staff turn to organizations unable to provide appropriate and timely care – many of whom end up passing clients on to us for solutions. I applaud the City of London Police for their vision in partnering with us in this way and I am confident that together we will arrest the spirals of decline that can turn misfortune into collapse and, through timely intervention, help keep vulnerable veterans off the streets. This is a first, but we are actively working with other police services to roll out the partnership nationally.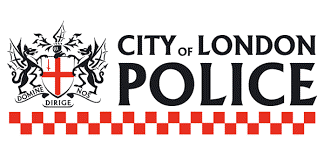 Sergeant Richard Scullion of the City of London Police said: "We are very pleased to be working in partnership with Veterans Aid, an organization which has built a fantastic reputation for providing care and support to former members of the forces. armies of the SM.
"Policing is not just about enforcing the law, its founding principles are the preservation of life and the prevention of crime. Unfortunately, statistics show that homelessness can shorten your life expectancy and increase your risk of becoming a victim of crime. By partnering with Veterans Aid, we can help those who have served their country and who, for whatever reason, have fallen on hard times. I would like to thank Veterans Aid for all the work they do, and I encourage other police forces to join this initiative".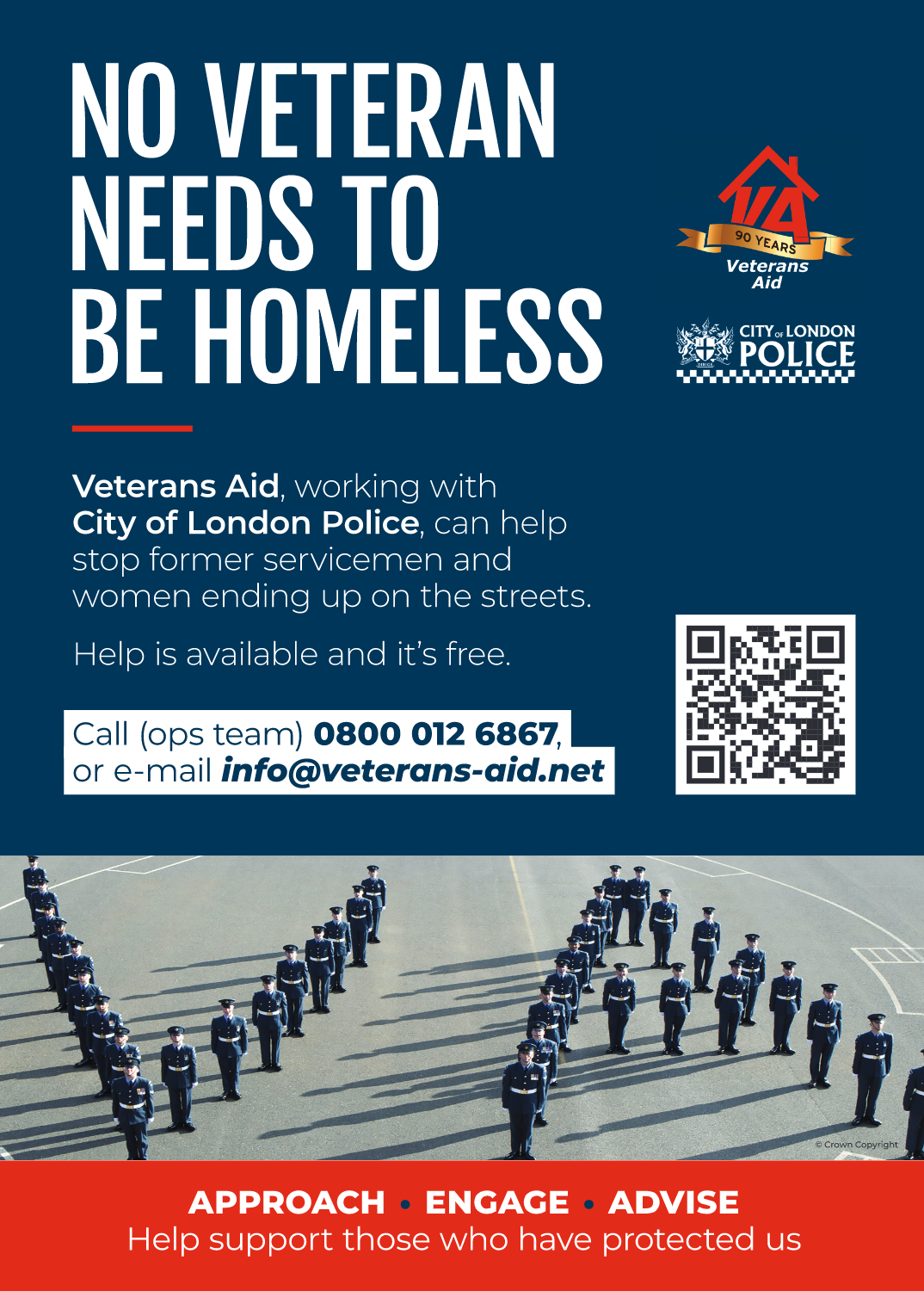 The partnership revolves around a poster campaign that directs police officers to the charity, urging them to "approach, engage and advise" people who confirm they are veterans. It will be displayed in custody suites and City of London Police offices so officers can identify those who have served in the HM Armed Forces and guide them accordingly.
This interaction can take place in situations where people have already been put in contact with the police, or result from chance encounters while officers are on patrol.
The Veterans Assistance Operations team includes a dedicated Criminal Justice Outreach Officer, Paul Ellis, who will liaise with police to ensure that when at-risk veterans are identified, the agency charities can act quickly to provide support where needed. Paul, a former Metropolitan Police officer, said: 'This is exactly the kind of support a busy modern police service needs.
This year, the association celebrates its 90and year of continuous activity to prevent and address homelessness in the veteran community.