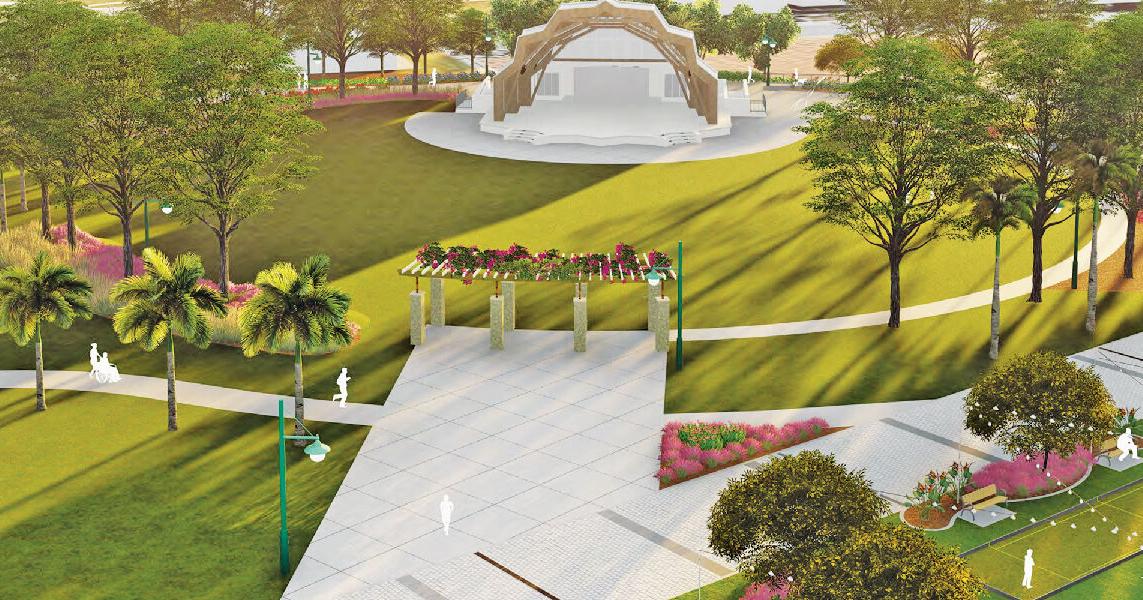 Veterans Community Park one step closer to reality | News
---
It was May 1970 when the Beatles released their epic hit "The Long and Winding Road". This could have been the theme song for the process that led the city of Marco Island to come up with a final plan for what is now called the Veterans Community Park.
The land for this park was originally known as the Glon property. It was purchased in 1999 shortly after the city was formed. Ten years later, an initial conceptual design was formulated through a collaborative effort of city staff, a community committee, and assistance from Kimley-Horn and Associates of Sarasota, Florida. The 2008 recession put all development of the park on hold for the next decade.
In 2019, a second look at this initial concept plan was undertaken by Kimley-Horn at the request of the city council. They worked with city staff and kept the Parks and Recreation Advisory Committee informed, soliciting their feedback. During this review, some adjustments were made to address the concerns of all sectors of the community. However, the original concept plans remained mostly intact.
Following this review, on Monday, August 19, 2019, the dedication and hard work of a number of volunteers and committee members brought to life the dream that had taken 20 years to come true, as the board voted to go forward.
---
---
Earlier in 2019, it was determined that the city would proceed with a construction manager-at-risk (CMR) style contract. This is a contractual method which implies a commitment from the project manager to deliver the project within the framework of a Guaranteed Maximum Price (GMP). If the project experiences an overrun of the GMP, then the CMR is responsible for this overrun.
Last week, at the March 5 meeting of the Marco Island Planning Board, James Pankonin, lead engineer for the Kimley-Horn project, was present. He was very familiar with the details, as he had carried out the project since the initial creation of the facilities vision in 2008, and again in 2019 when it was reviewed once again for any changes. The majority of the Planning Board members were seeing the final plans for the first time.
Daniel Smith, Community Affairs Manager for Marco Island, informed the council that there were some minor issues staff were facing, as they had only received the final construction documents two weeks prior.
New board member Nanette Rivera asked Pankonin about ADA parking considerations, including adequate pick-up and drop-off locations for people with special needs. Pankonin went over these considerations with her and the rest of the board.
The site development plan for the project was approved 7-0 and will now be forwarded to City Council for final approval.
---
---