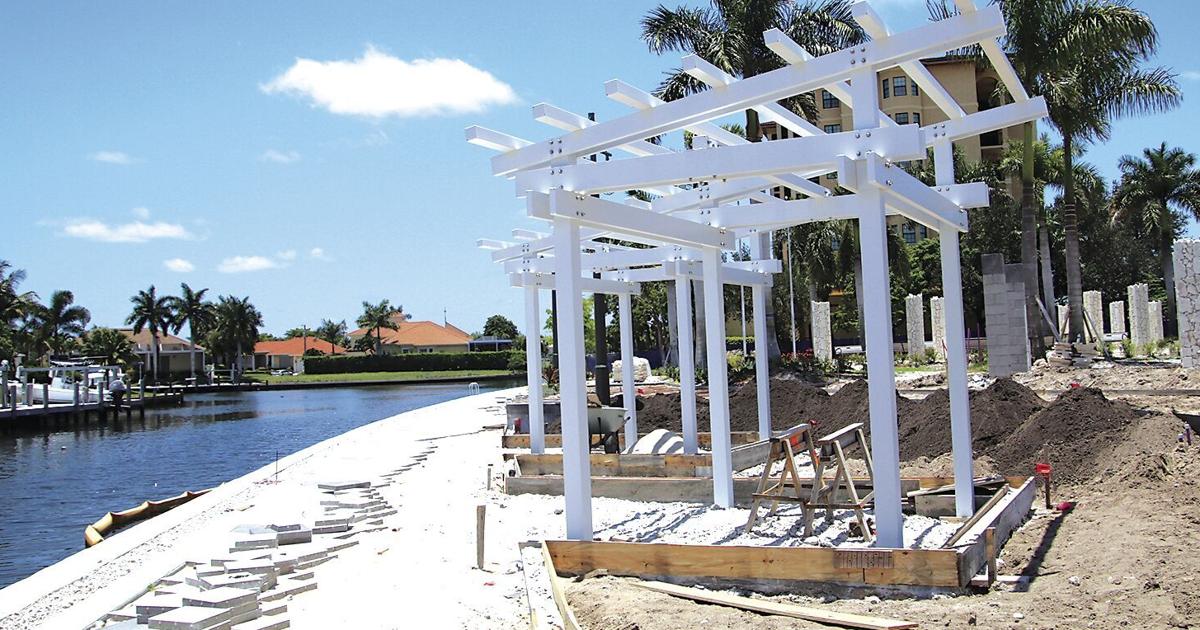 Veterans Community Park project on schedule | Community
The project that will transform the empty fields of the Veterans Community Park continues, on schedule. Manhattan Construction Company is finalizing infrastructure for drainage and electrical, and walkways are nearing completion.
Last week, the old parking lot was removed and the drainage of the new indoor parking lot and lighting structures was finalized.
Outside the park, work is nearing completion on structured parking on Park Avenue, as well as improved parking on West Elkcam and Joy Circle and improved lighting for motorist and pedestrian safety.
A sidewalk has been installed along Park Avenue to further improve pedestrian safety. Workers installed the electrical and plumbing in the new washroom facilities, located on the Park Avenue side of the park.
At the rear of the park, pavers are installed to provide a walkway along the seawall. Landscaping around the Veterans Memorial area and winding walkways is being finalized. These will allow pedestrians to circulate safely in the park day and night, with suitable lighting, designed not to disturb neighboring owners.
We expect this week the arrival of an acoustic slab which will attenuate the noise of the newly built amphitheater. Installation will take place on the interior walls of the structure, as well as the continuation of electrical services to the amphitheater.
There have been minimal delays in receiving materials for this project, except for a shortage of cement, as evidenced by contractors on the island. The contractor kept to schedule by adjusting the workload until deliveries stabilized and now regular deliveries are being received.
The City is confident that the timeline for project completion in early fall is on schedule.