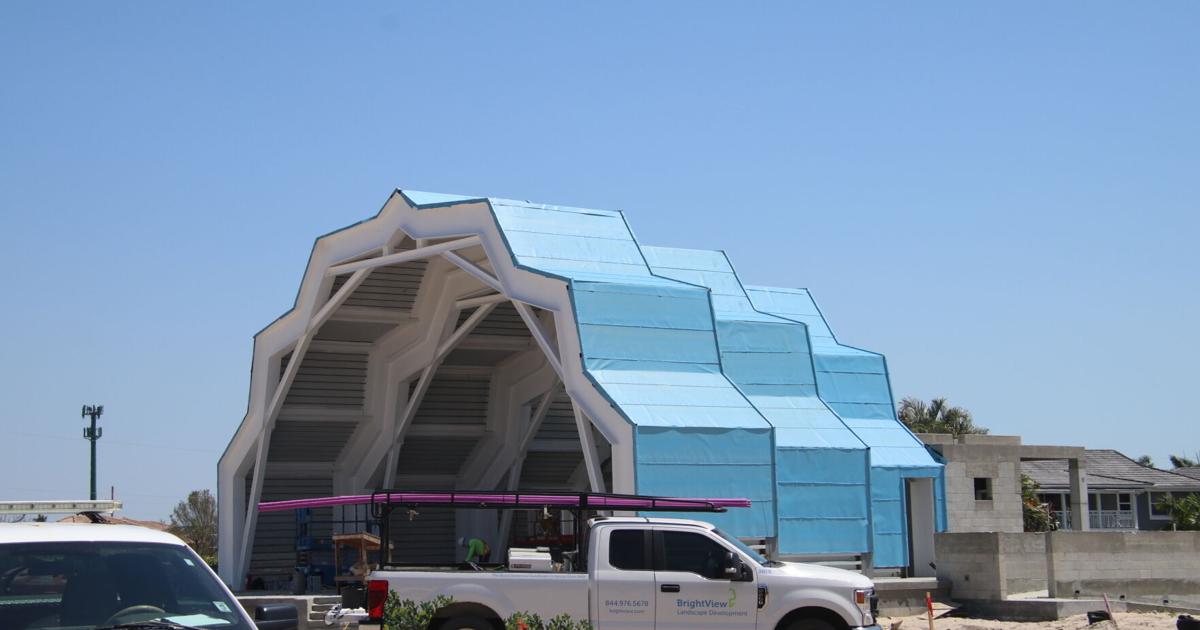 Veterans Community Park works on schedule | Town
---
Construction work on infrastructure improvements to the Veterans Community Park project continues to be installed both around the perimeter of the park itself as well as within the project boundaries.
In 2003, Marco Island voters approved a ten million dollar purchase for what was then called the Glonn property. On August 18, 2021, the ceremonial shovels went into the ground nearly 18 years after citizens agreed to the purchase.
Work has gone smoothly as Manhattan Construction of Ft. Myers, Florida proceeds with plans for the park that were developed under the watchful eye of city staff and the Parks and Recreation Advisory Committee. from Marco Island.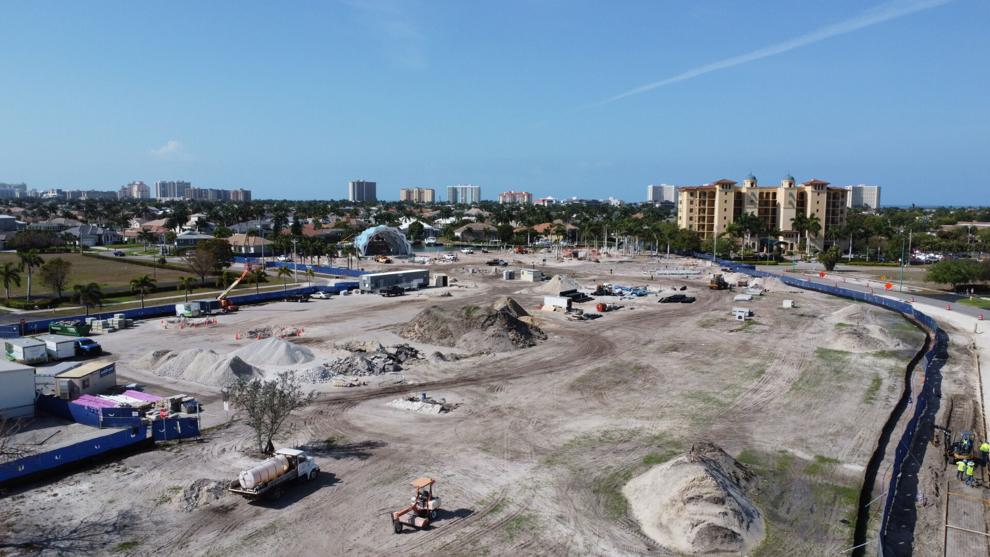 Work continues on Park Avenue as crews work to install sidewalks as well as stormwater drainage improvements according to plans created by Kimley-Horn and Associates in conjunction with Manhattan over the past two years, as well as discussions with city staff and the Marco Island City Council. More than 120 diagonal parking spaces will also be installed along Park Avenue.
A recent tropical event caused problems with the protective fencing surrounding the construction site, causing sand and blowing material issues. The installation of water sprinklers to dampen piles of building materials and soil helped to alleviate this problem.
The amphitheater itself is structurally designed for a 200mph storm and work continued this week to apply a self-adhesive undercoat before the installation of the silver metal roofing material, while workmen continue to work busily inside the structure. This amphitheater will house specialized lighting and sound equipment, as well as restrooms and locker rooms, all of which will be ADA compliant.
Staff familiar with the project anticipate completion early fall this year.
---